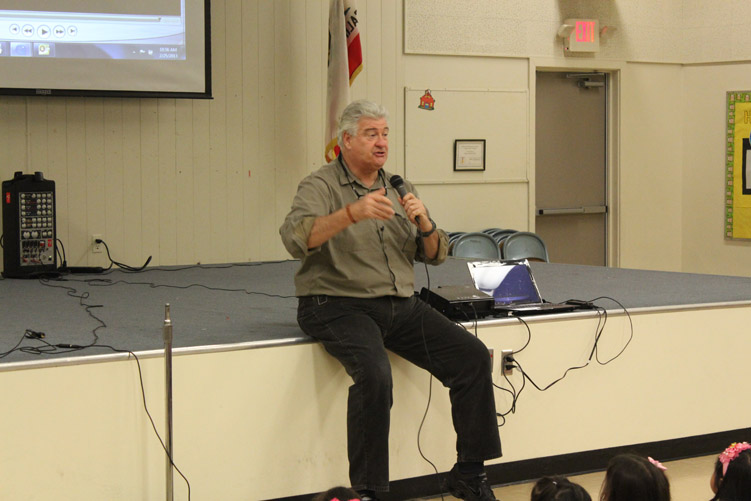 February 27, 2013
Our final school visit during our trip to Southern California was to Jordon Elementary, where we showed Dealing with Bullies. from the Stepping Up To Bullying DVD.  Lively and fun discussions took place in both assemblies.  I especially enjoyed the reaction of a group of boys in the 3rd through 6th group who loved Dieter and reveled in his wild and crazy outbursts.  Took a bit of special attention from Michael during the discussion, but they had enormous insight as well.  From that group:
Kid Wisdom of the Day
How to stop bullying?
Neighborhood is in your heart.
 After that, Michael and I hit the road for San Francisco.  We would like to thank all the people in the Norwalk-La Mirada Unified School District and the Lowell Joint School District who made this trip so enjoyable – especially the principals, Tony Nahale and Margaret Dumadag.
And of course we would also like to thank our funders for their generous support in bringing Stepping On Up to all these elementary school students and allowing us to donate series to all of the schools who participated:
Hagens Berman Sobol Shapiro, LLP
Pearson Simon Warshaw & Penny, LLP