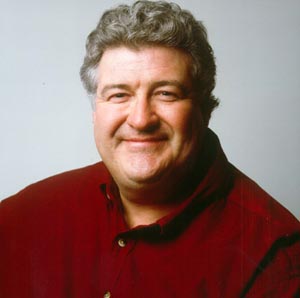 Michael Pritchard, Ph.D.
Opening Keynote address:
"T.E.A.M. Together Everyone and Anyone Matters"
16th National School Social Work Conference
Thursday, March 21, 2013.
We were pleased to present Stepping On Up at The School Social Work Association of America Conference which took place March 20th – 23.  Michael Prichard was the opening keynote speaker on Thursday morning and later that day, Jim Watson, (writer/producer) and Michael presented the series in a well-attended workshop to social workers from all over the country.
Our presentation focused on the issues of cyber bullying and web safety and as well as the increasing use of digital devices by elementary school students and the changes and dangers this increased use represents.
We presented the Stepping Up to Cyber Bullying lesson to approximately 50 elementary school social workers.  There was a great deal of interest in the program and it was well very well received.
Our booth in the exhibit hall was also a hit and allowed us to present our program to the broader audience of conference attendees.  Traffic was heavy from Wednesday through Friday.
We want to thank Dot Kontak for organizing such a comprehensive, interesting and well-organized conference.